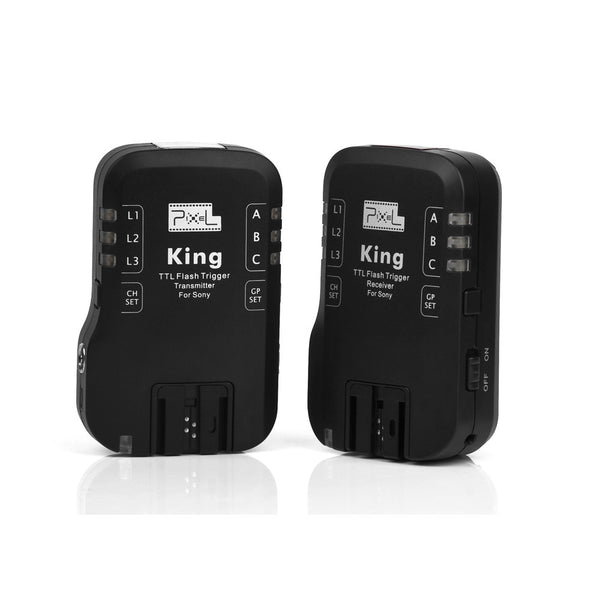 Pixel King for Canon Wireless TTL Flash Trigger
SKU: king-ckit
Product Function
For Canon
1. Support Canon E-TTL.
2.Up to 3 difference group and7 combination on the flash transceiver.
3. Support EOS E-TTL II.
4. When using the EOS EX II series flash, you can set difference setting on difference group, available to set 1/1~1/128 flash output, totally 23 difference levels.
5. When using EOS EX II series flash, you can adjust the
flash exposure compensation from camera.
6. Support all the shutter speed, sync speed up to 1/8000s;using the PC socket control the studio ight which also support 1/8000s sync speed.
7. Multi control the speedlite or studio light.