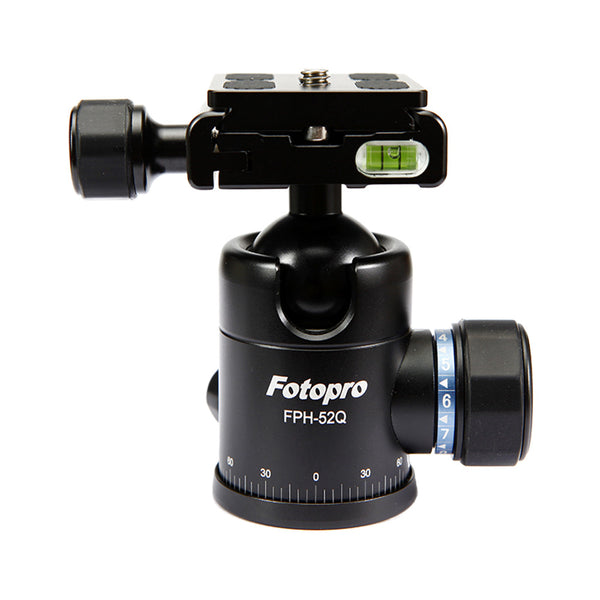 Fotopro FPH-52Q Ball Head
SKU: FPH-52Q
Weighing only 300 grams this precision engineered ball head can take up to a 8kg load!
Constructed using Fotopro's advanced forging techniques combined with precision CNC machined and anodized harden black and coloured finish the FPH-52Q is both robust and practical. The quick release plate is easy to secure to the platform and an additional safety mechanism prevents cameras from accidentally detaching.
Spirit levels assist the photographer in leveling with horizons and a dial at the base enables controlled panoramic shooting.
Controls pan, tilt, lock
Height 9 cm
Base width 4.3 cm
Weight 0.31 kg
Load 8 kg
Dimensions of quick release plate 4 x 4.1 cm
Weight of quick release plate 0.03 kg