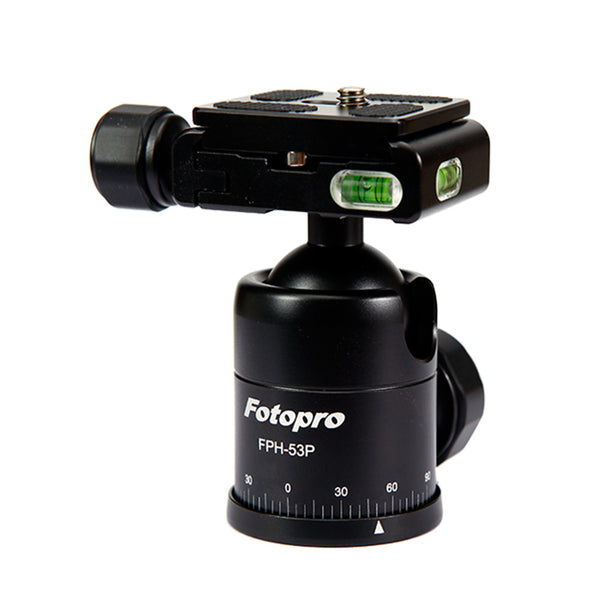 Fotopro FPH-53P Ball Head
SKU: FPH-53P
All aluminum magnesium alloy with forged technology, anodic oxidation treatment, and advanced design makes the FPH Series ball head a tough and rugged simple to use precision instrument. It features a universal quick release plate and large ball head design. Once locked, the ball head will not slip or move.
Specifications
Model: FPH-53P
Ball D: 30mm
Dimensions (L*W*H): 75*45*80mm
Weight: .275kg
Max Load: 8kg
Features
Professional three-way spirit level design, satisfy your severest needs of horizontal adjustment.
Nine-file locking knob, convenient for fixing location.
Ergonomic design quick release plate, convenient for camera loading and unloading.
Safety design of quick release plate and ball head, prevent camera from unexpectedly falling down.